I took a little time to build a panel for our bay window. My inspiration came from my mom's place on the lake. My skills are a bit rusty, but I think it come together pretty ok. It's roughly 42″ wide and 14″ high.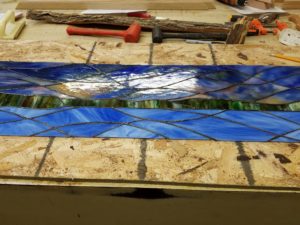 I chose to leave my perimeter raw, without a zinc boarder. I like building foil panels. It is a bit of meditative process for me. My friends keep threatening to teach me how to build lead panels, but I stay blissfully ignorant. Without a lead or zinc boarder, I made the groove width 3/16″ wide so it wouldn't rattle around or need any extra support.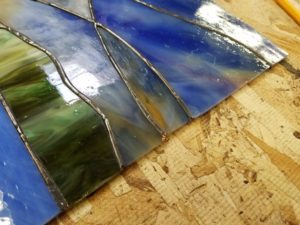 I have a lot of oak in my house. Sometimes it gets a bit boring, but I didn't want to stray too far from the overall aesthetic. I built a frame from a quartersawn white oak board I had been hoarding. It is 1-3/8″ and I chamfered the edges instead of going with the standard round over edge.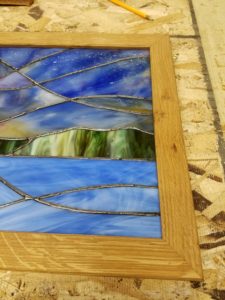 The overall piece cam together nicely. I always suggest gluing the bottom two corners of the frame. Let it set up, and then insert and tighten the screw. I always install my side mount chain hooks before I assemble the frame.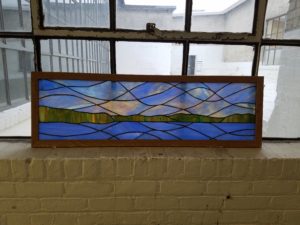 And there you have it! Let me know if I can help you out with your next framing project!
-Kate