My long time customer, Bill Smith, makes beautiful traditional stained glass panels. Every year around this time he pops in to get a few panels framed to enter in the Minnesota State Fair stained glass competition. And, every year he wins a ribbon. I can't say my frames help him win, but they definitely don't hurt!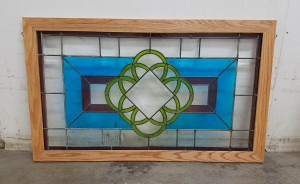 I framed this one in a 2″ oak frame and finished it with a natural Danish Oil.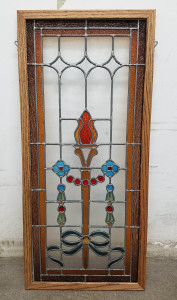 This panel is framed in a 1″ mineral streaked oak with a black walnut Danish Oil finish.
Good luck this year Bill!
-Kate