Looking for a nice finish for your mosaic? Our framing is a great solution! Here are  few examples of how you can use our framing to give your panel a more finished look.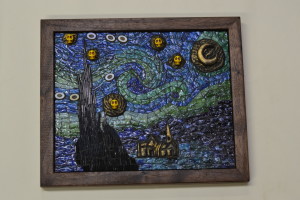 Starry Night mosaic by Lynn Framed in Walnut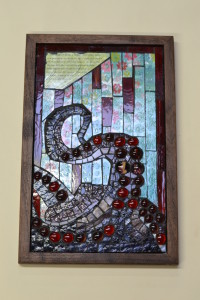 Awesome Octopus by Lynn Framed in Walnut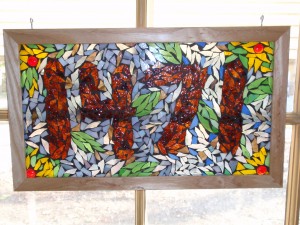 House Numbers by Kate Framed in Ash
No matter what the style, a wood frame is a great option. Use the 2-way viewing framing to let the light through, or a drop in option for all other glass projects. The drop in option makes for a nice trivet as well. Let me know if I can make something special for you.
-Kate