Recently, I had a customer pop in and drop of  a really pretty window to be framed.  He wanted the frame to be in Maple to match the wood already in his home.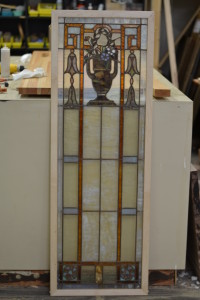 I really love it when people bring their windows in. Gives me a chance to see up close and really appreciate the craftsmanship.  Here is a close up of the corner.  I installed side mount chain hooks as well.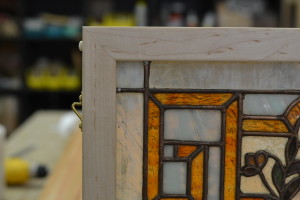 Hope I can help you out with your next project!
-Kate