I do a fair amount of custom projects for people, but I rarely get to see the finished products.  One of my customers recently sent me photos of his finished light box project.  Check it out!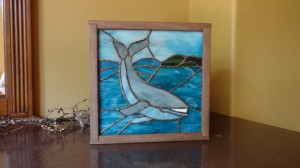 Here is a top view as well.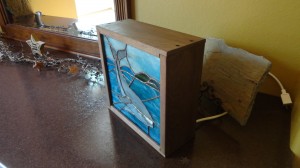 And the back view.  This box is roughly 10 x 10 and he opted for the back piece addition.  He cut the hole for the wire himself so he could run the cord where he wanted it.  It turned out fantastic!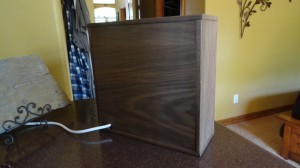 Thanks Taylor!
-Kate